BNS HEALTHY SEEDS
Taking kalonji with honey daily has many benefits like Stomach Pain Cure, Joint Pain relief and makes one's immunity system strong. Using natural and pure honey from exotic flowers around the world with organic Kalonji forms the basic criteria of our product.
The tubes are made out of world class contamination proof packaging material, in an FDA approved environment ensuring under hygienic conditions.
Kalonji Nigella sativa L., also widely known as kalonji or nigella, but also, less commonly for Bunium persicum (Boiss.) B. Fedtsch of the family Apiaceae. Kalonji is cultivated across Asia from Italy to Indonesia and is a popular remedy for many common symptoms.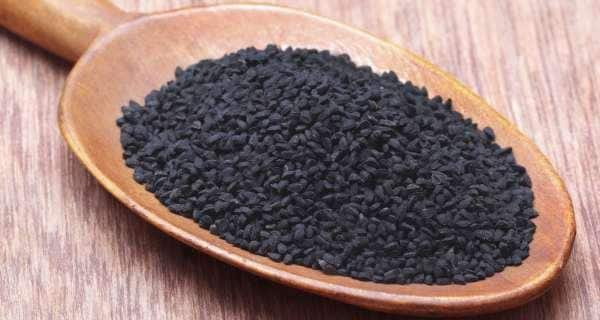 Kalonji is a herbal/bush which grows to about 500mm high producing blue flowers and black seeds from which the oil is extracted. The seeds are triangular in shape and have a b pungent smell.
Chemical Composition – seeds contain 1.5% volatile oil, while 37.5% Non volatile oil. In addition to this Albumen, Sugar, Organic acids, Glucoside Melanthin Metarbin and bitter substances are also found. The Glucoside is toxic in nature, hence the use of Kalonji in large doses and prolonged use can be harmful.
It has been reported that in 1996 the U.S. Food and Drug Administration (FDA) granted a patent for drug based on extracts of "Nigella Sativa," for the use as an immune system stimulant and for treating cancer, preventing the side effects of anticancer chemotherapy, and for increasing the immune system functions in humans. However a search of the FDA website failed to find any evidence of this and all applications for Kalonji seeds and preparations containing Kalonji have been rejected due to poor presentation, i.e. containing dirt and unfit for human use, but don't let this deter you.
Kalonji is seen as a cure-all and the uses described below have no known scientific validation, but are widely corroborated by natural medicine practitioners.
Kalongi in Ayurveda
Kalongi oil is a very good Ayurvedic medicine and Ayurved appreciates its many qualities and bitter, warming, stimulant nature. It is used in wide variety of diseases like haemorrhoids, hepatitis, fever, diarrhoea, cough, and tapeworm, to mention only a few of them. Nigela Sativa works in a different way, which makes it suitable for diseases of the immune system itself, eg. allergies; TB; cancer; aids etc.
Kalonji can be best described as an Ayurvedic herb which produces blue and black seeds. The beneficial Kalonji oil is said to contain a number of minerals and necessary nutrients.
The seeds are a rich source of iron, sodium, calcium and potassium. The black seeds are high in nutritional value as it contains dietary fibre in two main forms, namely, monosaccharides and non-starch polysaccharides. The former is found in Kalonji as glucose, xylose, as well as arabinose. Kalonji contains a good amount of fatty acid, especially the unsaturated kind. The black seeds contain close to 15 amino acids, which help provide protein.
Health Benefits of honey:
Helps prevent cancer and heart disease: …
Reduces ulcers and other gastrointestinal disorders: …
Anti-bacterial and anti-fungal: …
Increases athletic performance. …
Reduces cough and throat irritation: …
Balances the 5 elements: …
Helps regulate blood sugar: …
Heals wounds and burns:

Discover Healthy Seeds

In a lifestyle where "we have no time to stand and stare" taking care of health gets difficult and challenging. We at  have introduced the most convenient form of the ages long guaranteed formulae of consuming 7 black seeds with honey on a daily basis.